Good oral health is a very important part of keeping your pet healthy. More than 68% of dogs over the age of three are believed to have some form of dental or periodontal disease.
Signs of dental disease include:
- Bad breath (halitosis)
- Loose or discolored teeth
- Loss of appetite
- Drooling or dropping food from the mouth
- Resistant to chewing hard treats or food
- Bleeding from the mouth or gums
- Oral pain (can be seen as shying away from attempts to look in the mouth)
Just like us, pets require routine at home dental care. A professional cleaning, under anesthesia is often required to thoroughly scale under the gum line, evaluate any pockets and polish the teeth. For information on why non-anesthetic dentals are not recommended by the American Veterinary Dental College, please click here. SWVH is pleased to offer digital dental radiographs; one of the best tools available to evaluate the root health of the tooth and surrounding bone.

Periodontal and dental diseases are painful and should not be ignored!
At SWVH, oral exams to evaluate dental disease are done at every annual exam. While regular brushing is best, there are products that have been awarded the VOHC (Veterinary Oral Health Council) seal of approval by the American Veterinary Dental College. These products have successfully met a criterion that helps control plaque and tartar accumulation in dogs and cats. Check out the list of products here!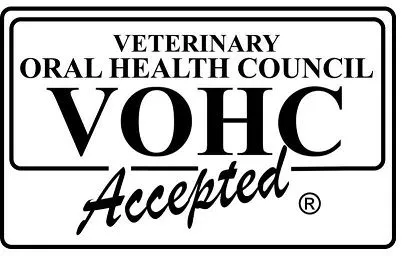 If you have any questions or want to schedule an oral health exam for your pet, give us call! Our team is always happy to show you the ins and outs of at home dental care at your next visit.


Remember, prevention is key to a happy, healthy mouth and fresh kisses!